REPAIR, ROBOTICS, AND SUPPLY SERVICES
EQUIPMENT MAINTENANCE AND REPAIR
While we are a janitorial company at our core, we've invested in our business to become experts in the mechanical maintenance and repair of the machines our teams use on a daily basis. We've prioritized our ability to self-perform for our partners who leverage our janitorial expertise, and as a result can provide certified maintenance and mechanical services for similar businesses utilizing commercial cleaning equipment. Lead by our Fleet Maintenance and Fleet Services departments we conduct a full suite of commercial repair services for self-performing, hybrid, and in-house janitorial providers across 27 states. All technicians are trained, licensed, and insured to provide professional services while representing the Get Clean brand in their on-site uniformed appearence and world class level of service. Our technicians are all mobile and can provide on-site services paired with equipment rental programs to keep your facility properly equipped with the tools needed to perform janitorial services.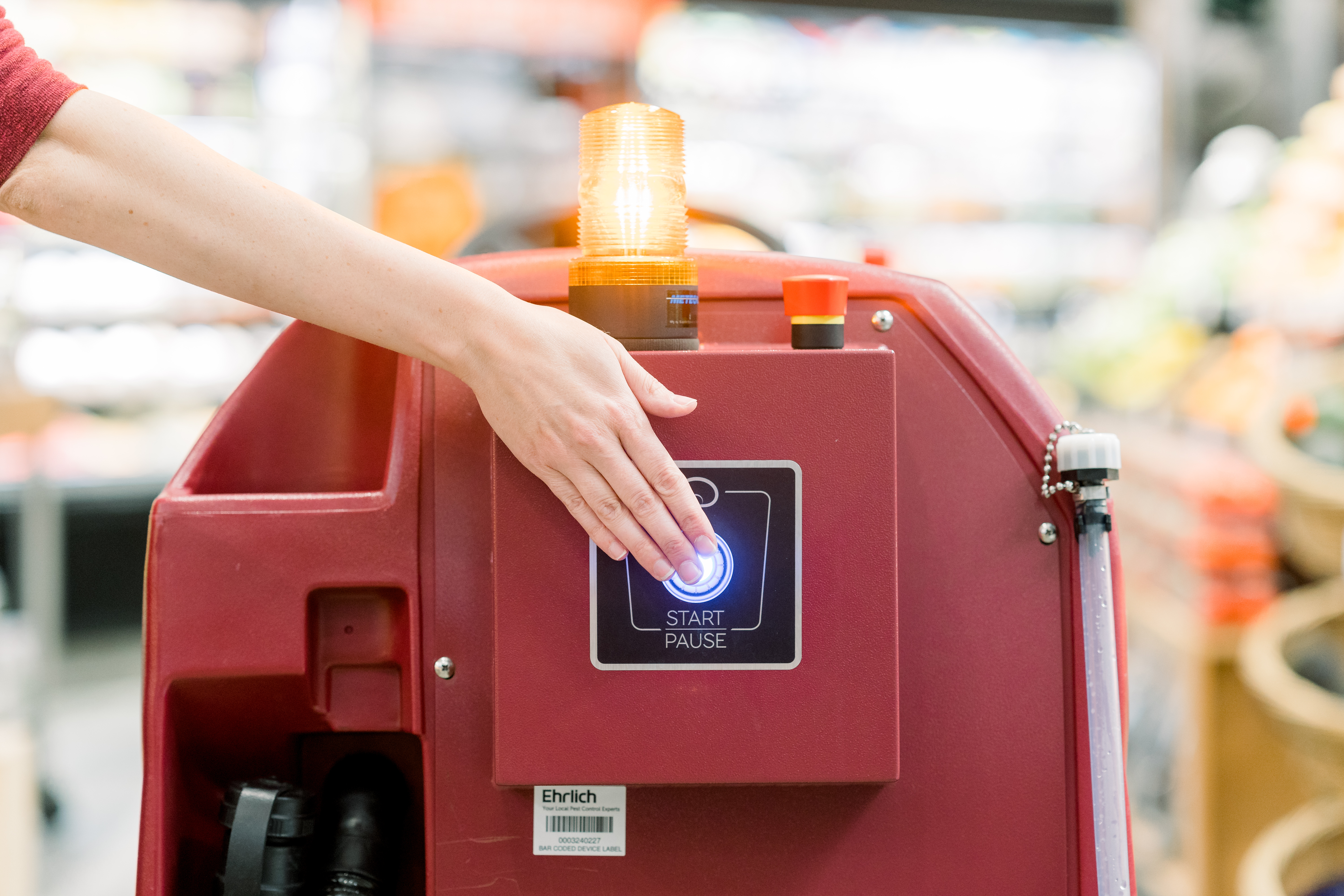 ROBOTICS INTEGRATION PROGRAMS
Being a pioneer in the integration of autonomous cleaning robots into janitorial cleaning, we have become experts in the deployment, integration, and maintenance of these innovative robotic solutions. All Get Clean Services technicians have undergone extensive training on the proper usage and maintenance of BrainOS-powered robotic cleaning machines and have partnered with OEM providers including Minuteman International to become one of the first to be certified in these processes.
Our leadership and fleet maintenance team offer consulting partnerships with hybrid and in-house janitorial programs to help seamlessly deploy, integrate, and maintain robotic cleaning solutions in your facilities.
COMPREHENSIVE EQUIPMENT SERVICES
Get Clean Services offers the opportunity to leverage experienced and licensed mechanics and technicians for their equipment needs. Our services include but are not limited to:
Repair for auto scrubbers, buffers, vacuums, extractors, and more
Certified maintenance for BrainOS-cleaning robots
Equipment installation and training
Preventative maintenance services
On-site repair and virtual walkthrough consultation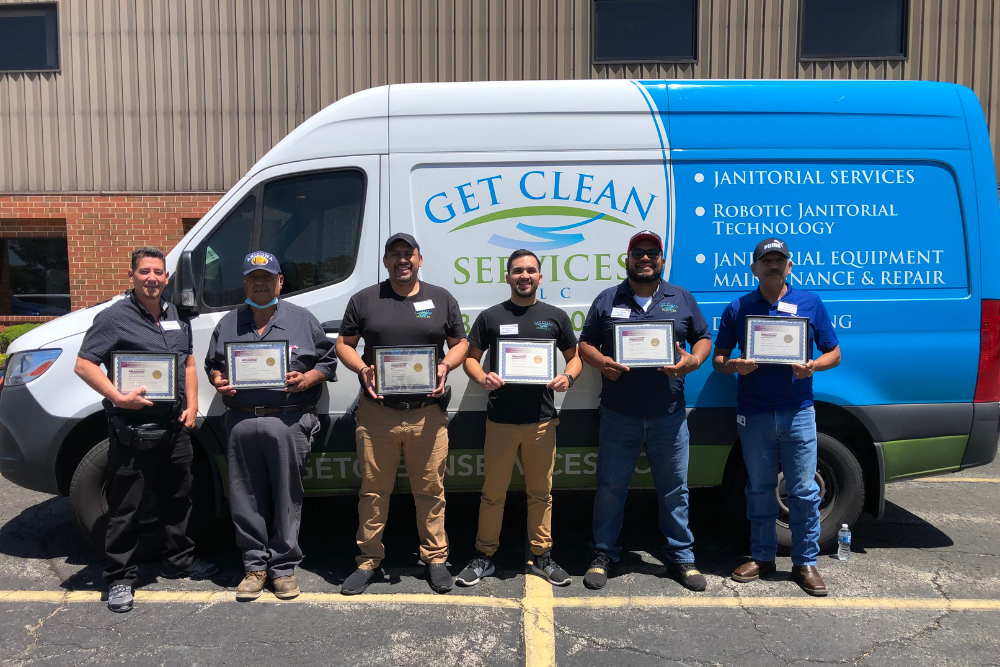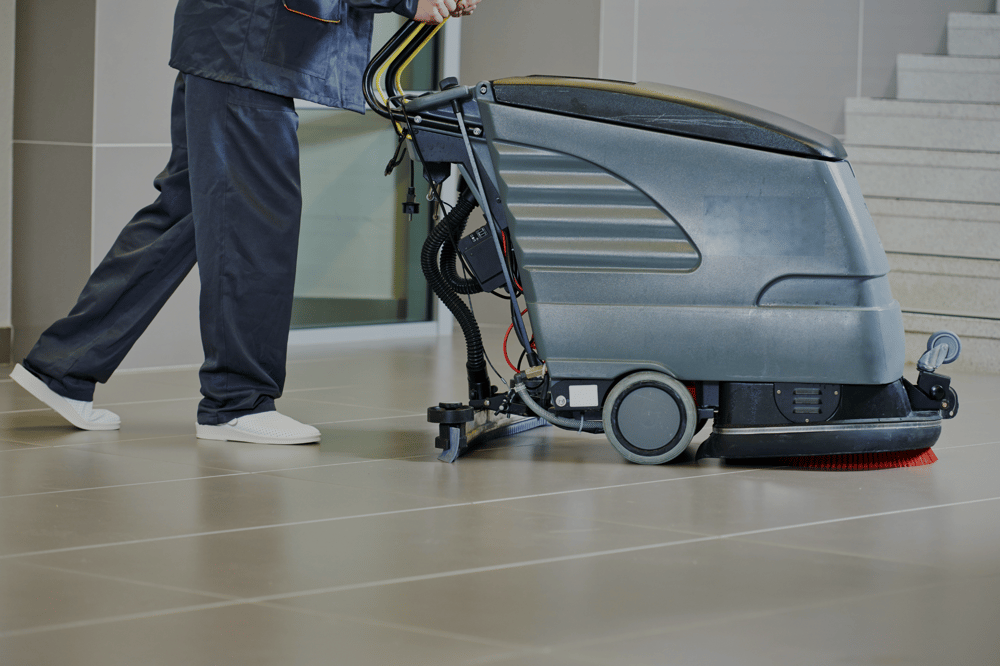 RENTAL AND SUPPLIES PROGRAMS
Through years of janitorial leadership and experience we have established deep partnerships with industry providers for technology, equipment, chemicals, and janitorial supplies. We develop partnership opportunities with our clients to leverage our ability to provide competitive pricing and complete solutions for janitorial and equipment programs. Our programs include:
Janitorial and chemical supply sourcing
Equipment rental and delivery programs
Robotics deployment programs