COMMITMENT TO A SAFER COMMUNITY
As stewards of our community we take great pride in our duty to deliver and maintain a safe environment for our employees, our customers, and the public. Our leadership team is comprised of industry experts that serve in a variety of capacities throughout the janitorial and sanitation industry, actively participating in think-tanks, advisory boards, and expert panels to further our knowledge and share ideas within the industry to better protect those we serve. Get Clean Services leads the industry in technology and innovation, and understands the value and security it can bring to our customers and employees.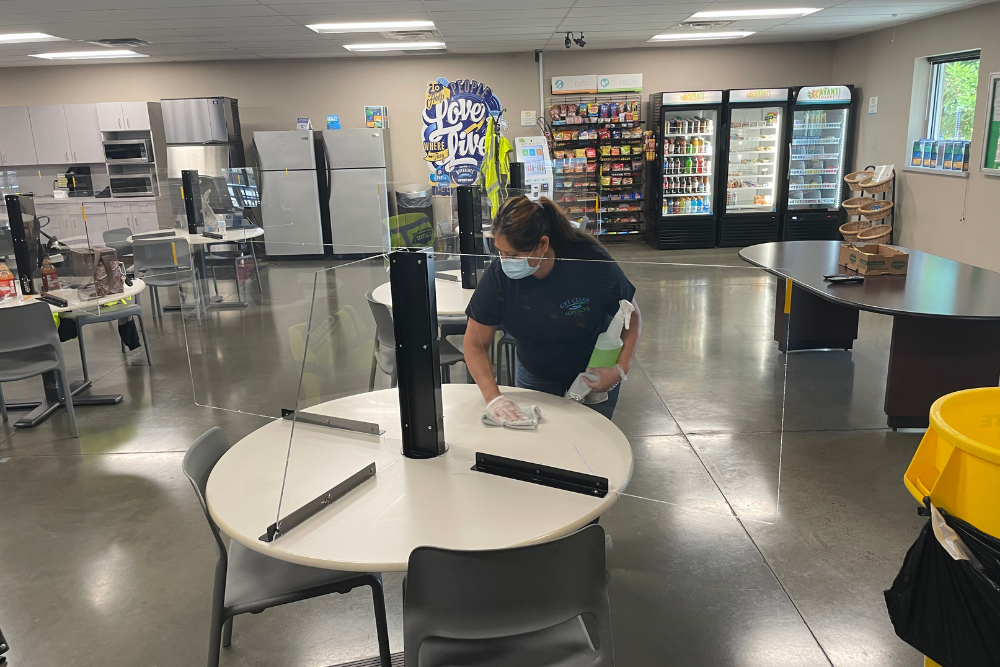 PRIORITIZING OUR PEOPLE
People are the heart of Get Clean. Our team attunes to a philosophy that promotes diversity, inclusion, and equanimity across our company. We take great pride the success of our people, and strive to maintain an environment that promotes opportunity and rewards innovation.

Our company exercises policies that aim to empower marginalized groups in the workplace and cultivate an environment that champions diversity in leadership roles throughout the organization. We specifically focus on opportunities in leadership for women and minorities as groups that are often underrepresented in the industry.

We value excellence, empathy, and integrity in order to build the right team to achieve our goals and uphold the same values when providing solutions to our partners and customers.
EMPOWERING WITH TECHNOLOGY
Innovation is a key driver of our organization, and we constantly seek out and integrate technology that allows us the ability to better protect our clients, increase operational efficiencies, and streamline processes to lower cost and exposures to our partners across industries.

Leveraging various integrated software tools for work order management, fleet maintenance, and human-capital management, our teams can more effectively mitigate risks, stay up to code with labor compliance, maintain a vibrant and competitive workforce, and provide our customers and employees peace of mind.
e-Onboarding and e-Verify

Background checks & employee management

Automated communication and Work Order management

Annual training (GHS/ERTK, Compliance, etc.)

HR data reporting & analytics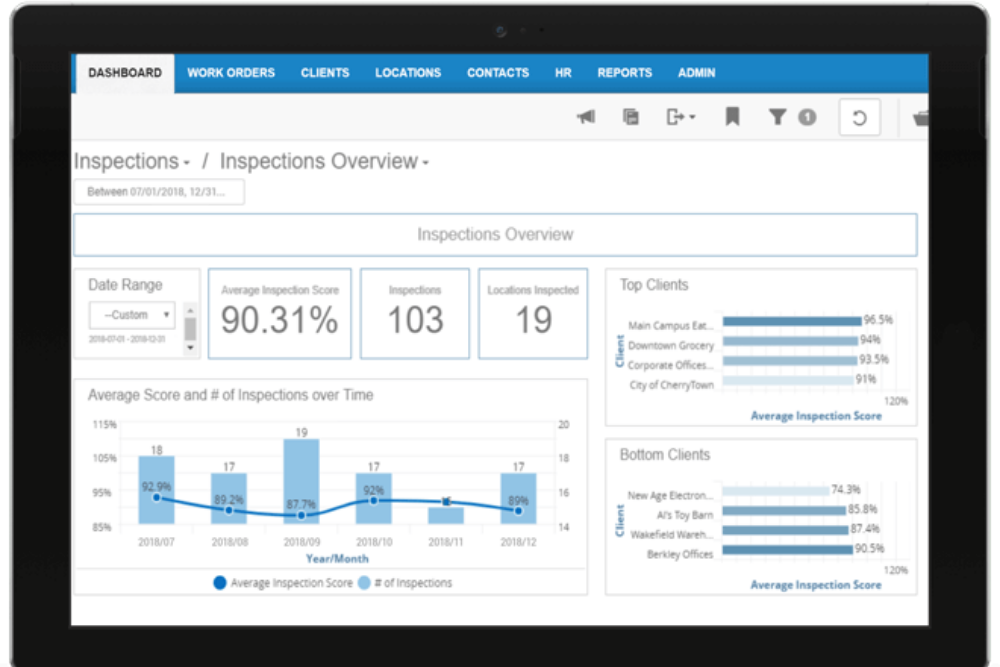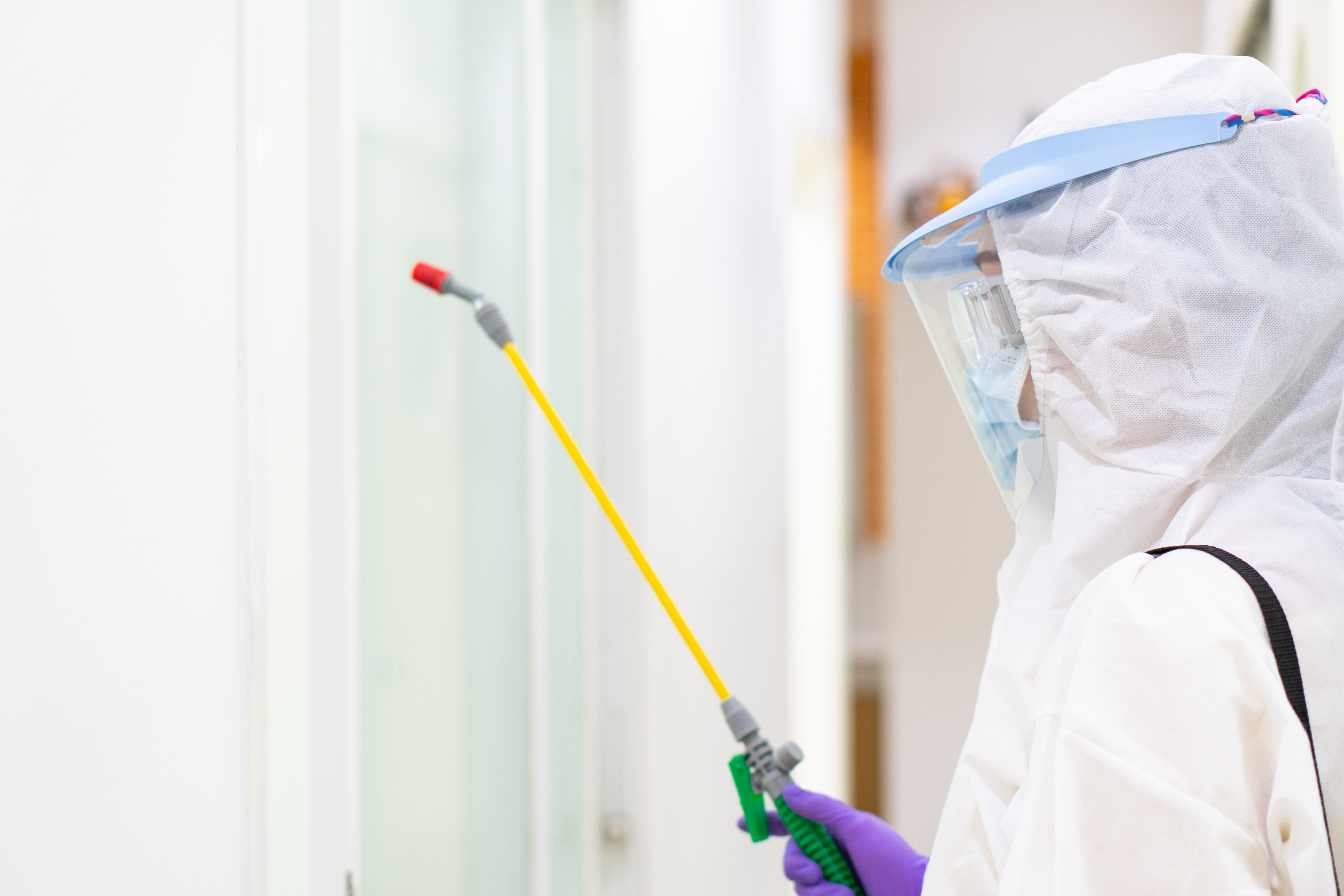 SAFETY IS OUR PRIORITY
Safety is a founding principal of our organization, for our people, our partners, and our communities. We understand the importance of the role janitorial services undertake in a post-COVID world, and as the first line of defense against disease we take our position as keepers of public safety very seriously.

We partner with some of the most innovative organizations in the world to ensure we are using the best chemicals and technologies at their disposal to maintain a safe community. Between the utilization of EPA approved chemicals and autonomous robotic solutions we do all we can to leverage technology to uphold safety standards.

As technology pioneers and janitorial experts we are committed to finding the best solutions to serve our community.