COMMITTED TO YOUR BUSINESS
BECOMING A PART OF YOUR TEAM
At Get Clean Services our philosophy is that our partnership starts with understanding the personal needs of your business. We believe that each one of our customers are unique and require specific solutions that fulfill their needs. We strive to identify what your specific needs are to create a holistic cleaning program perfectly tailored for your business.

Our team's first priority is to become experts on your facilities. It starts by conducting thorough site assessments to attain a hands-on perspective for how best we can meet the needs of your organization. From there, we provide a personalized plan that will accomplish your goals while being mindful of your budgetary needs.

We cater each visit to create a personalized plan that achieves, maintains, and sustains your financial goals and cleaning expectations.
COMMERCIAL JANITORIAL SERVICES
FACILITY MAINTENANCE AND ENGINEERING
DISINFECTION RESPONSE SERVICES
Concrete Polishing & Restoration
Day Porter Services
Electrostatic Spraying
Emergency Cleaning Services
Graffiti Removal
High Dusting
Parking Lot Maintenance
Preventative Maintenance
Rough Clean Services
Specialty Metal & Stone Care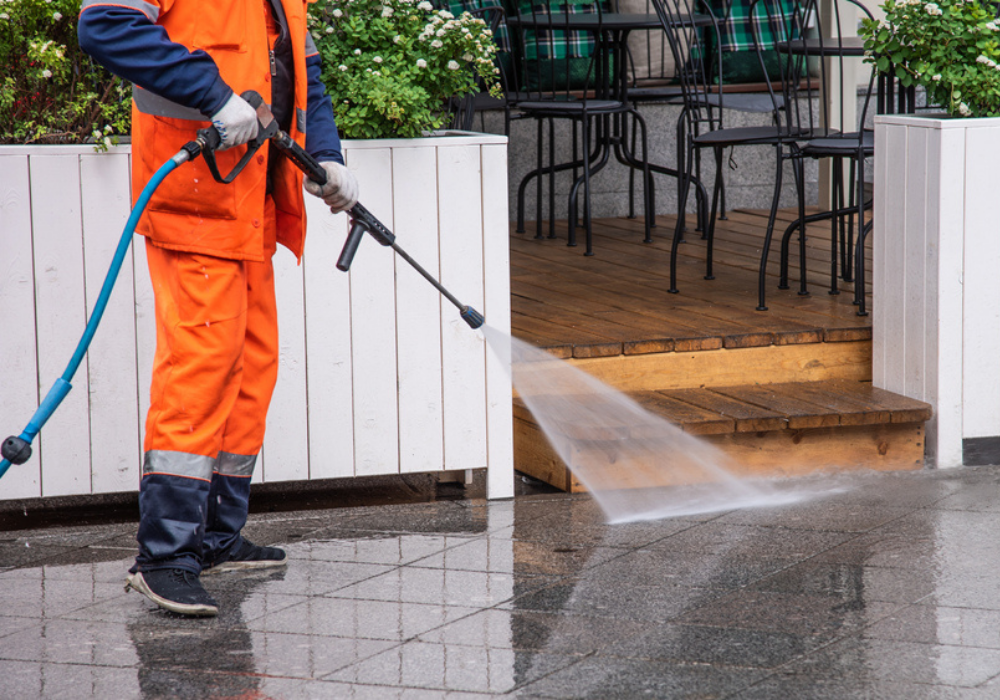 EXTERIOR CLEANING SERVICES
We provide a variety of specialized solutions beyond the traditional scope of daily janitorial and facility maintenance services. Often bundled with the traditional scope, we offer power washing and parking structure surface cleaning for a variety of cases:
Food service facilities
Hood cleanings
Loading dock bays and walkways
Entry sidewalks and gum removal
Indoor and outdoor parking structures
Retail carts
Concrete, blacktop, vertical surfaces, and more
We strive to lead the industry in innovation and keep pace with our customer partners. We have invested the time and effort to become experts in new cleaning technologies and have adapted robotic solutions into on-site operations to deliver an elevated level of clean for your business. By integrating technology into the cleaning process we are able to better mitigate the spread of harmful organisms which cause infectious disease. In doing so, we elevate both the safety and optics of our partner's facilities.

Leading with innovation:

Robotic Cleaning Solutions

AI Reporting & Analytics

EPA Approved Chemical Solutions

Electrostatic Spraying